23 June 2023
Fundación LAB Mediterráneo collaborates representing Blue Ventures, the new GDES open innovation platform.
Valencia 23/06/2023.- Fundación LAB Mediterráneo has collaborated today, together with the Valencian Association of Entrepreneurs (AVE), in the presentation of Blue Ventures, a new open innovation platform of the Valencian group GD Energy Services (GDES) to bring together companies, projects, and entrepreneurs in the field of energy. Through this innovation vehicle, GDES aims to detect innovative proposals, projects, or business developments related to decarbonisation, energy efficiency, digital transformation or the circular economy – the four blue oceans – to create a collaborative innovation ecosystem that advances towards a sustainable energy transition.
Blue Ventures was presented at Biohub VLC during an event that brought together the most important agents of the innovative ecosystem from all over the country and in which Vicente Boluda, president of AVE, was in charge of opening the event. In his speech, he pointed out that "AVE promoted Fundación LAB Mediterráneo in 2021, with an ambitious but achievable vision: to contribute to positioning the Valencian Community as a national and European benchmark in entrepreneurship, innovation, technology and research", and that initiatives such as Blue Ventures help to achieve this. "Let's hope that it will be an example and a path to follow for many other companies and corporations in our region", he highlighted.
Supported by a European framework that has marked the path toward the transformation of the continent, pivoting on sustainability and digitalization, GDES has redefined its purpose thinking about the objectives that should mark its strategy and activity for the coming decades: to contribute to making our planet more efficient, less polluting and more sustainable.
In this scenario, GDES plans to invest up to 19 million euros over the next 3 years, the Decarbonization, Energy Efficiency, Digital Transformation,, and the Circular Economy, establishing the foundations on which the Valencian business group will grow over the coming decades. It is a very significant capital for this family-run firm, which thus becomes an important player in boosting Spain's innovative ecosystem.
Héctor Dominguis, The CEO of GDES, sums up the differential value of this platform in one word: experience. "At GDES we were pioneers in the world of energy and we know the sector's needs perfectly well. We have been developing industrial projects and services for its main players for more than 90 years, we understand the consequences of a diversified and decarbonized energy mix and, therefore, the value we can bring to ideas, projects, researchers, or entrepreneurs is differentiating".
GDES, technological ally in the service of sustainability.
Projects can join this open innovation vehicle regardless of their degree of maturity, the only requirement is that they form part of one of the four blue oceans and that they are aligned with the GDES strategy to contribute to the development of a sustainable future. It is possible because the GDES Blue Ventures initiative plans to collaborate with projects at all stages of maturity, from ideas in the development phase to projects in mature companies, including spin-offs coming out of a university or a recently created start-up.
Entrepreneurs, researchers, university institutes, technology institutes, or consolidated companies are the target audiences for Blue Ventures. In addition to its high industrialization capacity, GDES offers all of them help in the preparation of analysis and strategy, development of pilot tests, support in financing, access to clients, technical advice, corporate mentoring, and integration into GDES work teams.
"This is a resource that is much more than a strictly financial vehicle, it is a platform that we have created to promote innovative ideas and technology in the four blue oceans that we want to boost," Dominguis explains. Initially, the vehicle will always be open so that any project can apply, but they do not rule out making open calls with specific challenges, depending on how the program evolves.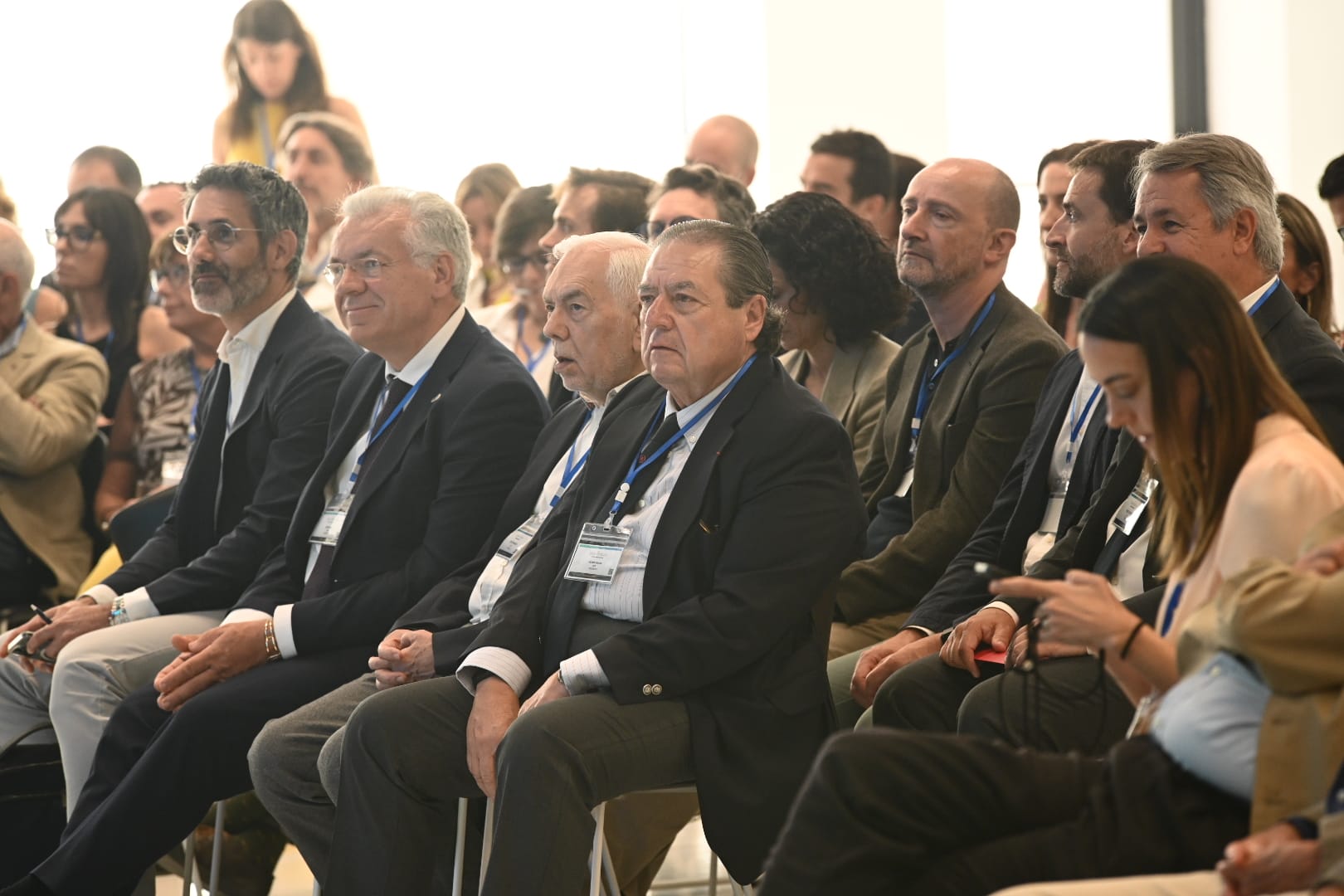 Fundación LAB Mediterráneo
Fundación LAB Mediterráneo is a project created by AVE with the mission of positioning the Valencia Region as a national and European benchmark in entrepreneurship, innovation, technology, and research.
To achieve this, it has set itself five objectives: the promotion of creation and attraction of technology start-ups; to work to attract national and international technology companies to set up in the Valencia Region, and to create a 'tractor effect'. To promote support for companies in non-technological sectors to accelerate their digital transformation; to contribute to increasing private investment in R&D&I, and to help promote research.
The Foundation's Board of Trustees is made up of the following entities: Aceitunas Cazorla, Aquaservice/Plug and Play, AVE, Baleària, Banco Sabadell, Boluda Corporación Marítima, CaixaBank, Dacsa Group, Embutidos Martínez/KMZERO, GDES, Grupo AZA, Grupo Bertolín, Grupo Gimeno, Helados Estiu, Importaco, Lanzadera, Logifruit, Nunsys, Royo/ Invext, S2 Grupo, SPB/Cleanity TIBA/Romeu, Verne Technology Group y Zeus/Sesame.